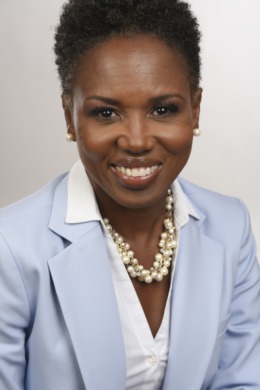 Specialties:

Buyer's Agent,
Listing Agent,
Relocation,
Consulting,
Property Management
Commercial
Kathy is a real estate broker with a tireless passion for helping others. She began her career by serving her country as a 2nd Lieutenant in the Army Reserves. After graduating cum laude from Prairie View A&M University, she worked as a pediatric oncology and a neonatal intensive care nurse. These experiences have been among the most challenging and enriching of Kathy's life, enhancing her spirit of service.
After starting a family of her own, Kathy made a career change to real estate. She vigorously applied herself to mastering the complex aspects of the industry, pursuing specialized education, and becoming involved with local committees. Her thirst for knowledge, along her uncompromised commitment to her clients, enabled Kathy to achieve great success.
Kathy is proud to be the first female African-American President of the Huntsville Area Association of Realtors. She provides industry leadership while continuing to serve home buyers and sellers throughout Northern Alabama. Her local expertise and state-of-the-art marketing brings top dollar offers and impressive sales results.
Kathy's professional credentials, experience and affiliations include:
Huntsville Area Association 2018 REALTOR® of the Year
•National Association of Real Estate brokers Region VI Treasurer, 2018
•National Association of Realtors Diversity Committee, 2018
•National Association of Real Estate Brokers Board of Directors, 2017
•Certified International Property Specialist (CIPS) 2017
•Owner / Broker of CK Mann Realty, 2007 - 2017
•Certified Residential Specialist (CRS) 2007 - Present
•President of the Huntsville Area Association of Realtors, 2016
•Habitat for Humanity Family Selection Committee, 2015 - Present
•Huntsville/Madison County Builders Association Board of Directors, 2015
•Alabama Association of Realtors, Board of Directors, 2013 - Present
•President of the North Alabama Multiple Listing Service, 2014
•President of the North Alabama Chapter of CRS, 2014
When she isn't working, Kathy prioritizes time with her family, and enjoys the many recreational and social opportunities of the Huntsville area. She loves the area for its friendly hometown atmosphere, along with its vibrant festivals, live concerts and abundant outdoor activities. She believes in giving back to the community, and supports local charities. She is also active with her church.